Women Who Inspire Me: Dr. Donna Smith Bellinger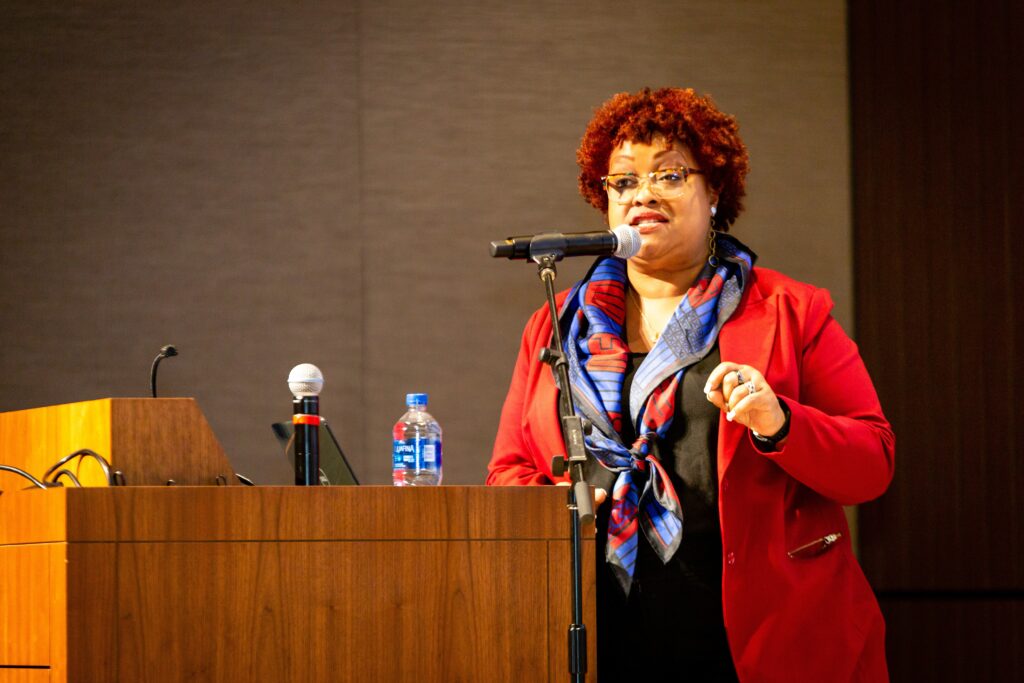 I spoke to Dr. Donna Smith Bellinger for the first time during the early stages of the pandemic, when in-person meetings weren't possible. Donna is President of DS Bellinger Consulting, as well as an author, professional speaker and the creator of Sales Manager on Demand. I sought her out to become a part of a resource group in Chicago that I lead, since she came highly recommended as a sales leadership coach.  Wow – was I in for a treat! Engaging, funny and a truth-teller, I instantly liked Donna's energy and presence, even over the phone.
What lesson did you learn early?
Growing up in Maywood (a suburb of Chicago) in a slightly upper middle-class family, I shocked my parents when I gave birth to my first child right after high school graduation. My father and stepmother disowned me. They told me, "No good man will every want you, and you'll be working the streets in six months."
While working in the corporate offices of Osco Drugs, I went back to school; a vocational school to learn computer operations. After I found out I tested for computer programming, I said, "I don't want programming, I want computer operations." They still put me in computer programming. I said, "I'm sorry I wasted your time. I'll take me and my financial aid and go somewhere else."  The very next day, I got called back. The Admissions Director said, "No one's ever said no to me. We would love to welcome you to computer operations."
If you want to be told no, I'm your girl.
Eight months later when I graduated from that vocational school, I made sure my parents were there. I was the first assistant admissions director at the school.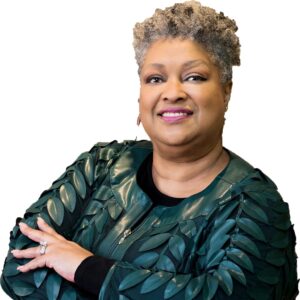 What makes your work as a sales leadership coach different than all the others?
I focus my time helping bring joy to others in a variety of different ways, and love to work with owner/operators of service-based businesses.
When I work with a company, I go in with a specific time frame, a specific scope of work, and walk in with an exit strategy.  I work with my 'kitchen table CEO's' (KTC's) and ask, "What do you want your business to do for you?" "How much do you need your business to pay you?" "How much do you want to make out of your business?" I also ask them what their exit strategy is, as that determines how they're going to build their business.
My sweet spot is working with women who are transitioning out of corporate and are starting their own businesses. I don't want people to think they're a one-trick pony. Work is what you do to finance what you want to become. Women often go into 'people please' mode, which will not keep your lights on.
I ask my clients: "Do you want to be comfortable? Or do you want to be prosperous?"
Were there any hurdles as you grew your business into what it is today?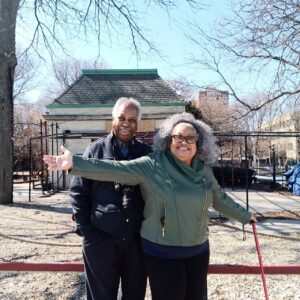 When my work life was going well, my personal life sucked pond water. I dated so many losers that when I finally got married, I was 51. My attitude with my husband Steve is he was grown up when I got him; I was not trying to mold him into something else. I knew I was going to marry him after our second date, but he was coming out of a marriage, so it took a while longer.
I prayed:
I want a man who's religious, but not a zealot
I want a man who's intelligent, but not a know-it-all
I want a man who's attractive, but doesn't think he's prettier than me
We have a hell of a lot of fun and have been through a lot of things together. We support each other completely. I cried when I read the first draft of Steve's science fiction book, it was that brilliant. It is now an international award winner, and he's on his fourth novel. It gives him so much joy.
You mentioned to me the first time we spoke that you're "everyone's grandma." Tell me more.
My family is African American, Irish Italian, Mexican, and LGBTQ+. I often say, "We are the world." I'm so committed to having inclusive conversations. I'm everyone's grandma. I'm known as Gramma Donna, or abuela. That's why I'm interesting, I hang out with everyone and everybody. That translates into the hiring practices and training, it's so very important. People must interview the company as much as the company is interviewing them. I love talking about unconscious bias.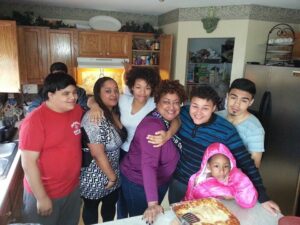 Who's your biggest influence?
My biggest influences are more historical. If I'm overworked or stressed, I remind myself that my ancestors worked in cotton fields and gave birth and went back to picking cotton, because they wanted to live. My grandmother was also a big influence on me; she gave me my nurturing spirit. 
Do you have a business tip you'd like to share?
If you understand the timeframe, the scope of work and the budget, those are the three things you have to know to close the deal. Don't waste your energy otherwise. I'm just as busy as you are. I don't have time to chase clients. I need to schedule you now because I don't have time for you later.
Dr. Donna Smith Bellinger, www.donnasmithbellinger.com, www.askdsb,  https://www.linkedin.com/in/donnasmithbellinger/