"Behind Every Red Door is a Different Dream…"
Posted on

June 18, 2017

in PWCC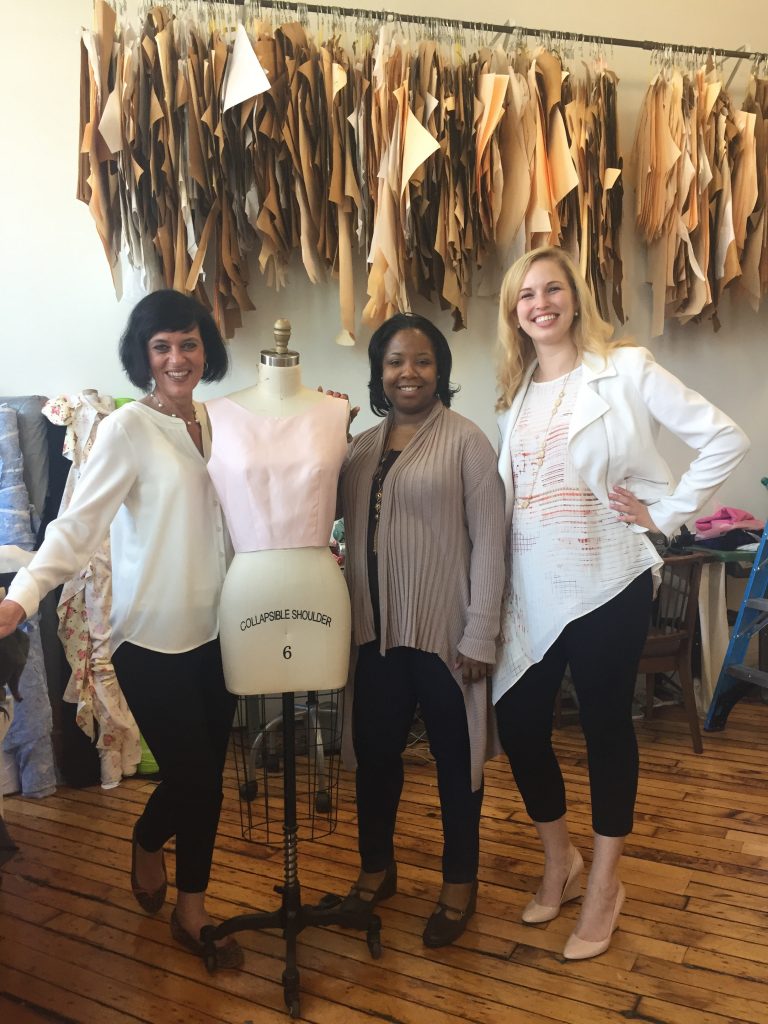 A few weeks ago my mentee Becca Berkenstadt and I toured ICNC, the Industrial Council of Nearwest Chicago, located at 320 N. Damen Avenue in Chicago.  I met Jennifer Holmes, ICNC Director of Development, through the Professional Women's Club of Chicago and was immediately drawn to her sparkling personality.  She extended the gracious invitation to tour ICNC's facilities.  I didn't even know this facility existed!  ICNC is one of the oldest and largest business incubators in the world, housing more than 110 new and growing companies across a diverse set of industries; including light manufacturing, distribution, professional services, and food and beverage.  The building encompasses 416,000 s.f. of space (larger then seven football fields)!  Currently ICNC represents more than 2,000 local companies in and around Chicago, offering its support to any Illinois-based business.  Established in 1967, ICNC works with start-ups and provides a range of services including direct advising to new and existing businesses as well as providing a range of entrepreneurial education.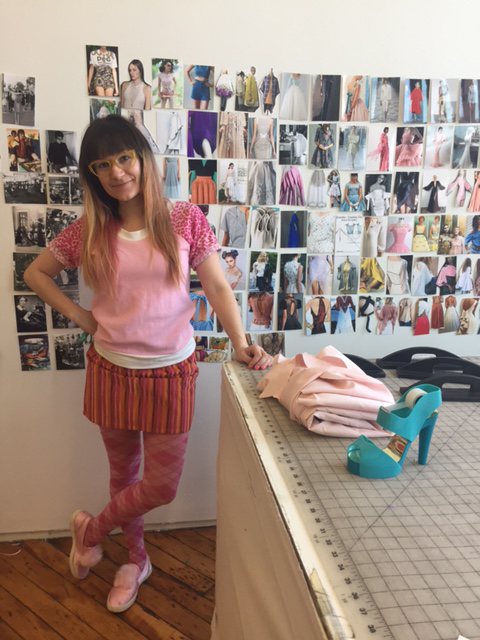 Throughout the giant building, each business is marked with a red door.  "Behind every red door is a different dream," said Jennifer, as she opened the door to our first tour.  Jennifer arranged for a visit with Studio Thread (
http://studiothread.com
) where Jon Satrom, Principal, and Brannon Dorsey, Creative Technologist, showed us around their gorgeous space.   Studio Thread is the media partner of 3Arts, a nonprofit that advocates for Chicago's women artists, artists of color, and artists with disabilities who work in the performing, teaching and visual arts. Next we visited Anastasia Chatzka (
www.anastasiachatzka.com
), a fashion designer who makes her clothes in Chicago.  Anastasia sews her clothes in the ICNC space, and sells them in her store located at 1001 N. Damen Avenue in the city.  You can see her work on YouTube under "Sew Anastasia." We also visited Exquisite Designs (
www.exqdesigns.com
), a floral and design studio for weddings, corporations and special events.   There was so much to see, we already planned another time to come back for another visit, to get a broader idea of the range of companies housed here. Thank you, Jennifer, for being so accommodating!
What an incredible organization, supporting new business owners navigate the landscape in Chicago.   For additional information on ICNC,