What is Cultural Appropriation?
Every February, the U.S. honors the contributions and sacrifices of African Americans who have helped shape the nation. Black History Month celebrates the rich cultural heritage, triumphs and adversities that are an indelible part of our country's history 
(Johnathan Franklin, NPR, Feb. 1, 2022)
  A former Loyola University Chicago student of mine, Elana Cattledge, wrote a blog about Cultural Appropriation, and with her permission, am including it on my blog page.  Elana, a student in a Public Relations Writing class I taught in spring 2020, pursued and was selected for an internship with Worldly Strategies. Elana is continuing to rise through the ranks of agency life as an Account Specialist at CMRignite, a strategic communications agency that specializes in developing cause and behavior change marketing.
What is Cultural Appropriation?
We've all seen it: non-Native American people rocking Native American headdresses at music festivals, non-African American people wearing box braids, non-Hispanic people wearing Day of the Dead makeup on Halloween, et-cetera. There comes a time when a line is drawn between cultural appreciation and cultural appropriation.
The Oxford Dictionary defines cultural appropriation as, "the unacknowledged or inappropriate adoption of the customs, practices, ideas, etc. of one people or society by members of another and typically more dominant people or society." In other words, it's the act of taking aspects of a culture that isn't yours and using it for your own benefit without knowing the significance or history behind it.
Here's an example: a Korean hairstylist named Hippie Buddha who typically wears African American styled braids in her hairstyles her clients' hair with a technique that turns their type 2 hair into type 4 hair, which is the hair type that is often possessed by Black people.
Throughout generations, type 4 hair has had many negative connotations to it, such as being called "nappy" and "unkempt", yet those stereotypes tend to vanish when a non-Black person wears the style it is suddenly turned to "glamorous" and "bold".
Many people argue that wearing African American hairstyles is okay because it's "just hair". However, Black people have gone through discrimination and harm against them due to their hair alone throughout history.
Appropriation vs. Appreciation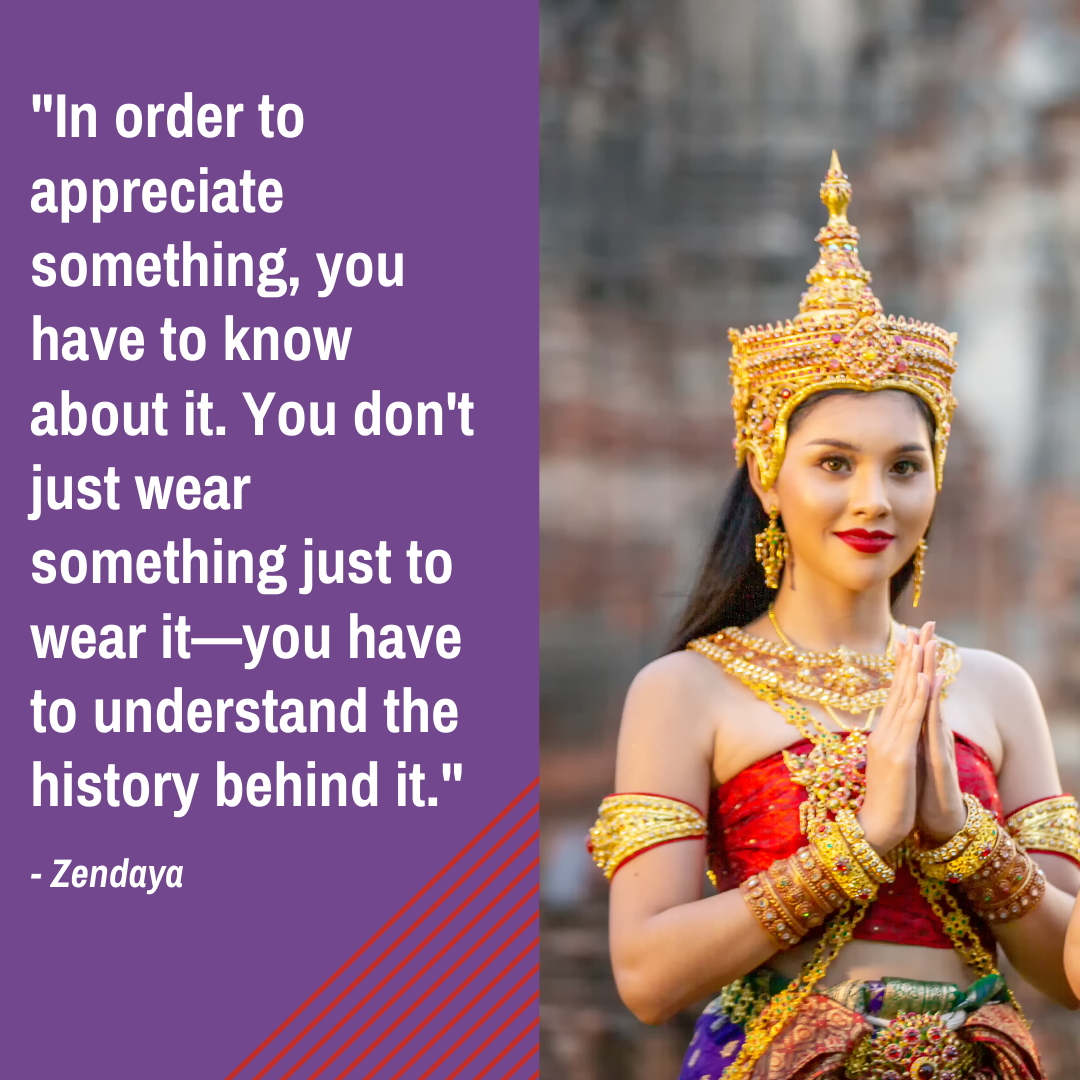 The main difference between appropriation and appreciation is maintaining some level of respect towards the culture and staying away from appearing as trying to be a part of the culture. When there's equal footing between cultures when coming together, appreciation happens. When a dominant culture takes from an oppressed culture, appropriation happens.
This could mean instead of wearing chopsticks in your hair, try learning the Chinese language. Instead of wearing a sombrero to a get-together, try learning how to cook Mexican cuisine.
About the Author
Elana Cattledge has 2 years of experience working with a variety of clients under various industries to provide digital marketing, graphic design, and client support. She strives to implement efforts in educating others about various social issues in her work.