Domestic Violence Awareness Month: How You can Make a Difference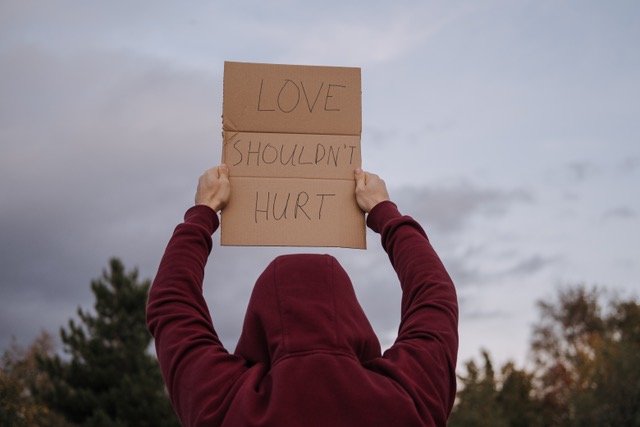 With all the blanket news coverage of the disappearance (and eventual discovery) of 22-year-old blogger Gabby Petito — and shamefully, all the other BIPOC women who aren't written about — it brings to light the impact of domestic violence. According to Teton County (Wyoming) Coroner Dr. Brent Blue, who ruled her death a homicide by strangulation, "Unfortunately, this is only one of many deaths around the country of people who are involved with domestic violence, and it's unfortunate that these other deaths did not get as much coverage as this one."
Petito's case has sparked a national conversation around whose disappearances gain public, media and law enforcement attention. Indigenous, Black and brown people go missing at higher rates but tend to attract less media coverage than white people, particularly white women – a studied phenomenon known as "missing white woman syndrome."
It's not only white women who go missing.
According to the National Coalition Against Domestic Violence (NCADV), domestic violence is prevalent in every community, and affects all people regardless of age, socio-economic status, sexual orientation, gender, race, religion, or nationality.
The statistics are shocking. On average, in the United States an intimate partner physically abuses nearly 20 people per minute. This equates to more than 10 million women and men per year. One (1) in 15 children are exposed to intimate partner violence each year, and 90% of these children are eyewitnesses to this violence.
What can we do about it?
I spoke with Becca Berkenstadt, owner of Worldly Strategies, who became aware of these disturbing statistics when she provided pro bono marketing services to Domestic Abuse Intervention Services (DAIS). I had not heard of DAIS, although Becca often talked about her involvement with the organization. I wanted to know more.
DAIS (a 501(c)(3) nonprofit organization) was founded in 1977 in Dane County, Wisconsin, and works to ensure the safety and well-being of domestic violence survivors and their families. DAIS's mission is to empower those affected by domestic violence and advocate for social change through support, education and outreach that actively promotes safety, peace, justice and hope. The organization offers a wide array of crisis intervention and community education/prevention programs, including a 24-hour Help Line, programming for children from violent homes, legal advocacy, support groups, emergency safety planning, and the only domestic violence shelter for all of Dane County.  The shelter offers 56 beds and space for DAIS programming.
DAIS is just one of many organizations across the nation that help families of domestic violence. Would you like to donate to or volunteer for a Domestic Violence charity or nonprofit? Find top-rated domestic violence nonprofits and charities, and start volunteering or donating today through this link: https://greatnonprofits.org/categories/view/domestic-violence
In learning more about domestic violence statistics and talking with Becca about DAIS, I was inspired and decided I want to do more.  I'm starting by making a donation to DAIS.
For more information about DAIS or to make a donation, visit https://abuseintervention.org/make-a-donation/